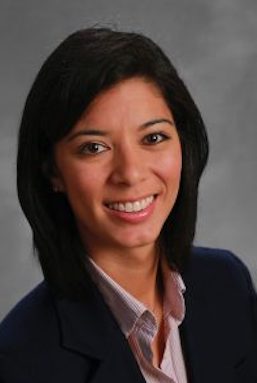 980.219.6016 office
704.877.2106 cell
vCard
Carmelita has built her successful real estate career in Charlotte over the past seven years. After playing Division I basketball for Georgia State University and graduating in 2001, Carmelita continued a career in women's basketball and served on the team …
Carmelita Layog
BIO
Carmelita has built her successful real estate career in Charlotte over the past seven years. After playing Division I basketball for Georgia State University and graduating in 2001, Carmelita continued a career in women's basketball and served on the team staff as well as radio commentator for the Lady Panthers in Atlanta.
After moving to Charlotte in 2005, she quickly developed a passion for real estate and pursued her license. Since then, she has applied the same tenacity that made her a successful athlete and has built an incredibly successful career as a multi-million dollar producer.
After building her success with Center City Realty for the early part of her career, Carmelita is excited to be a part of the team at My Townhome Realty. With her resolute commitment to helping her clients, she works tirelessly to help both her first time buyers and her established and experienced clients get the home they desire at best price possible. As a listing agent, she effectively guides her clients through the necessary steps to get their house on the market at the best price possible. She understands the high financial stakes and emotional stresses that go into buying and selling a home; that she is good at helping people through this process is made apparent by the loyalty of the clients she has helped.
In her free time, Carmelita enjoys spending time with her family. She also enjoys Crossfit, time with friends, and travel.