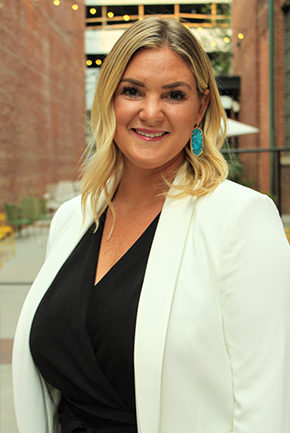 920.650.1635 cell
vCard
Erica was born and raised in Fort Atkinson, WI and moved to Milwaukee, WI to attend the University of Wisconsin – Milwaukee.  In 2011, Erica became a licensed Realtor in WI and joined alongside an established Realtor as an assistant …
Erica Pfafflin-Johnson
BIO
Erica was born and raised in Fort Atkinson, WI and moved to Milwaukee, WI to attend the University of Wisconsin – Milwaukee.  In 2011, Erica became a licensed Realtor in WI and joined alongside an established Realtor as an assistant and buyer's agent to learn all things real estate.  After working four years in that role, she wanted to explore other industries.  Erica has had successful careers in both recruiting and healthcare sales (which is what brought her down to North Carolina).
Erica's love for real estate and design started at a young age and she always knew she'd make this her permanent career when the time was right.  Erica loves building strong relationships and friendships with her clients.  She is an advocate for her clients and always puts their wants and needs first!  As someone who's relocated across the country you can trust that she will educate you on all things Charlotte (especially new restaurants and shopping)!
In her personal time, she loves golfing, days at the lake, traveling and spending time with her soon to be husband and golden retriever puppy, Lemon.