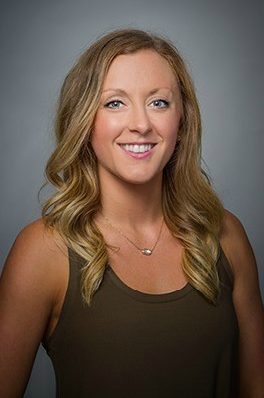 704.589.3157 office
704.589.3157 cell
vCard
Jessica Flinn, a North Carolina native, graduated from East Carolina University with a bachelor's degree in Interior Design. She pursued her creative passion for a few years in Greensboro, NC, but in the downturn of the economy, set her sights …
WHAT MY CLIENTS SAY
Due to a new job opportunity I recently moved from my small hometown in eastern NC to Charlotte. The task of finding a place for me to live quickly overwhelmed me and thanks to the suggestion of a friend, I was fortunate to meet and work with Jessica Flinn. She listened to what I wanted and showed me several places that fit both my needs and my wants. I tend to be very indecisive which I know can be frustrating, but Jessica was very patient with me and never made me feel rushed into making a decision. She's also so much more than a real estate agent, she has become my un-official, official Charlotte expert and has given me advice on everything from nail salons to brunch spots as well as the best ways to save time on my daily commute! Jessica, being a phone call or text message away has made being new to such a big city much less overwhelming for me. I can't say enough wonderful things about her or My Townhome, I will definitely recommend them to others and use Jessica again in the future.

Cameron P.
Rental in Elizabeth and in Wesley Heights

I have had the pleasure of with working with Jessica Flinn twice; once purchasing a condo, and once purchasing our first house over the course of a few years. Jessica assisted in making the grueling process of buying house a little bit more tolerable! The Charlotte housing market is very competitive forcing us to have to move fast when a house came on the market. From the beginning, Jessica was extremely flexible when we needed her to show us a house. It was not uncommon for us to call Jessica the day of to have her show us a house. Jessica had a lot of patience when working with us. Jessica never pushed her opinion or forced us to make decisions that we weren't comfortable with. When Jessica had a question regarding our complicated situation, she was very open that she needed to investigate further to provide us with the most accurate answer. Jessica was very personable, efficient, reliable and overall fun to work with!

Erin and Jason T.
Home sale in Cherry and home Purchase in Wesley Heights

My husband and I purchased our first home and could not have asked for a better realtor through the process. Jessica was very helpful as it was a new adventure for us. She made the process enjoyable and was very knowledgeable as she understood the magnitude of moving and purchasing our home! Jessica provided all options so we could make the best decision for our family. She communicated between all parties quite efficiently and when complications would arise, she took action immediately and was able to resolve. We would most certainly recommend all friends and family to Jessica Flinn at My Townhome.

Katie and Chris H.
Single-family purchase in Belmont

Jessica was very professional, punctual, informative, and always pleasant. She seemed to have our best interest in mind. We enjoyed working with her very much. We would use Jessica again in the future and would refer her to anyone looking for a realtor!

Matt S.
Home purchase in Avenue Condominiums in Uptown

About one year ago today my husband and I moved our family down south from New York to begin our new life. We decided to rent first so we could figure out where we would like to permanently settle. Having limited time and ability to find a rental my new boss gave me Jessica's contact information to help us. Jessica was warm, friendly and knowledgable. She was also very flexible taking myself and my husband to many rentals till we found the right one. But her job did not stop there. Jessica continued to work as our realtor when we began house hunting for our permanent home. Jessica would always rearrange her schedule and arrange last minute showings when there was a home we were interested in seeing. Sometimes she would even meet me twice in a day to show me a home! It was this flexibility and perseverance that helped us purchase our new home. The home that we found was on the market for one day and there was a number of people interested in it. Jessica showed me the house on that very day and we made the offer on her computer in the kitchen! I believe we never would have gotten our dream home if she was not so dedicated to our search!

I would recommend Jessica to anyone who is buying or selling a home. She provided us guidance and the security we needed especially since we were new to the state and needed all new contacts and resources.

Emily and Steve G.
Rental and home purchase in Mint Hill

I have worked with Jessica for many years. She originally helped me rent out my condo in Dilworth and since then, she has helped me rent out another condo in Southend as well as sell the property. That property ended up selling for more than list price AND becoming the highest sold unit in the building within the last ten years. I have worked with many realtors and property managers in Charlotte and I can say that she is the most knowledgeable for that area and the most reliable to get the job done. She is very hardworking and I would highly recommend her.

Chia-Hsin C.
Property Management in Elzabeth and Southend & Sale in Southend

I can't say enough positive things about my experience working with Jessica as our real estate agent for a new construction home. As a first time home buyer, Jessica exhibted patience and understanding as we went through this process. She walked me and my husband through every step and was always available to answer questions and was proactive in everything she did for us. In all honesty, we would not be in our current home if it wasn't for her. I fully trusted her in all aspects of the home buying process. She is a pro at what she does and I would recommend her to anyone needing a real estate agent!! 5 stars!

Jessica & Ashley F.
New Construction Home Purchase in Coulwood
Jessica Flinn
BIO
Jessica Flinn, a North Carolina native, graduated from East Carolina University with a bachelor's degree in Interior Design. She pursued her creative passion for a few years in Greensboro, NC, but in the downturn of the economy, set her sights on a career in Luxury Property Management. Jessica worked for a local company in Greensboro in Leasing and Marketing for a variety of portfolios ranging from luxury student housing, to A+ luxury apartment communities in downtown Greensboro. Within a year and a half, she was ready for a larger, faster paced city with better growth opportunity.
The property management industry lead her to Charlotte working as a Leasing and Marketing Manager at Metro Charlotte area properties for a national developer, builder and manager of Class A multi-family housing. This lent great experience for her in new construction and management and she was ready to take the next leap to pursue her career in Real Estate. Jessica has a wealth of knowledge and skill in helping renters, whether new to the area or just needing a temporary home, buyers, whether seasoned or first time buyers, and sellers, looking to efficiently market and sell their property. She is dedicated and committed to anyone who seeks her help in Real Estate, whether renting, purchasing or selling, and will always strive to efficiently meet the needs of her clients.
Jessica is passionate about the city of Charlotte and you'll always find her out and about!  From being actively involved in her church, bootcamps, hiking, playing at the US National White Water Center and traveling, she's always on the move.  But a foodie to the core she's always got a great local restaurant or hot spot to recommend!  If you are looking for someone to share their love of this beautiful city in helping you find your next home, she will take great care of you!