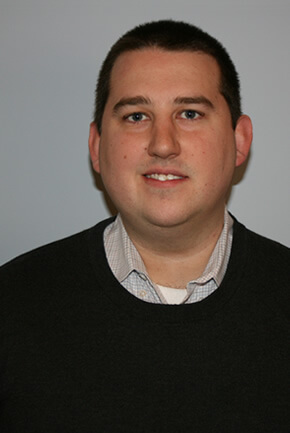 704.927.4438 office
704.560.9547 cell
vCard
Joshua McLeroy, a North Carolina native, is an experienced real estate professional partnering with you to buy, sell, or lease a home. Joshua serves Charlotte, Rock Hill, Concord and all surrounding areas. His entire focus is on complete satisfaction and …
FAVORITE COMMUNITIES
FAVORITE NEIGHBORHOODS
WHAT MY CLIENTS SAY
Throughout the entire process Josh was extremely helpful. He was attentive to everything we sent him and quickly responded to any questions or concerns we had. He truly had our best interest in mind throughout the entire process of buying our first home. We truly couldn't have done it without Josh and we are very grateful to have had him work with us on getting us into our home. I have already referred Josh to my family and within the first few weeks he has already helped them purchase their dream home and sell their first home. If you want someone who will be there for you along the way, you would be crazy to have anyone but Josh represent you. Highly recommend.

Jessica S.


Josh is a great pleasure to work with. Since we had not looked to purchase real estate for the last 25 years, we decided to hire a realtor to help us through this adventure. Josh was prompt for his appointments and never rushed us through any of them. We even went to see one a couple of times and he graciously obliged. He provided us with our own portal to view listings and determine which areas and properties we would like to look at. When we spotted a property, he was diligent in obtaining a date and time to access it. Even on Valentine's day, Josh saw a new listing and alerted us in case we wanted to see it. We did and we were able to see it that same day. Once we decided on one, he provided the contract, followed through with our lender, recommended a walk-through prior to closing and attended the closing as well. We even had monies returned to us from the closing and he delivered the check right
to our door that same day.

Mario H.


I highly recommend Josh as a realtor, as he was an absolute pleasure to work with. He respected our opinions and crazy ideas as buyers and sellers, and always let us feel in control of the process. He had professional and knowledgeable advice through every step, and was there to reassure us in times of doubt, question, and uncertainty. I trusted his opinion and his guidance. He was bold and confident, which is what we needed. I was always able to contact him and he kept the lines of communication open and honest. I do believe that we were able to obtain the house, even through its special circumstances and as out of reach as it felt, we live in our dream home because of Josh! He met and exceeded all of my expectations of a realtor. I truly believe that in his career as a realtor, he is going to meet many people, help them find many homes, and everyone will be happy in the end....but he is never
going to have clients as thrilled as we are! When we left our closing, we not only gained our forever home, but also a friend! -

Kim S.

Josh McLeroy
BIO
Joshua McLeroy, a North Carolina native, is an experienced real estate professional partnering with you to buy, sell, or lease a home.
Joshua serves Charlotte, Rock Hill, Concord and all surrounding areas. His entire focus is on complete satisfaction and customer service. Let Josh's expertise, captivating personality, and dedication help you find your dream home. He wants to help you achieve the life you want to live and make your house a home. Josh can help you buy or sell your home and help you with staging and appropriate pricing to get the best out of your investment.