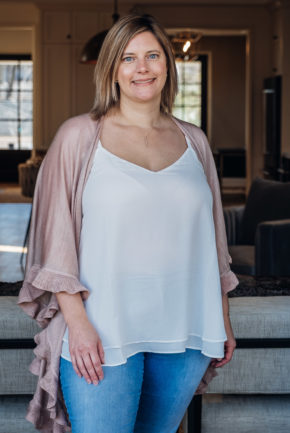 704-927-5474 office
980-220-2566 cell
vCard
Originally from Massachusetts, Michelle obtained her Real Estate license in Massachusetts in 2008. She really enjoyed helping clients through the process of purchasing or selling their home and being able to make connections with those families even after the transaction …
Michelle de Carvalho
BIO
Originally from Massachusetts, Michelle obtained her Real Estate license in Massachusetts in 2008. She really enjoyed helping clients through the process of purchasing or selling their home and being able to make connections with those families even after the transaction had ended. Michelle moved to Charlotte in 2015 and she immediately fell in love with all the city had to offer.
After her move to North Carolina, Michelle took some time to get her family settled in and explore the city. Once ready to return to Real Estate, she started at My Townhome as the Director of Operations. This role focused more on the administrative and business side of real estate transactions. Michelle soon began taking the required Real Estate courses and is now a licensed broker in both North and South Carolina. Michelle's experience from being both a broker and working behind the scenes as an admin, will prove to be most helpful in getting clients from contract to close and keeping her clients calm and informed during the, sometimes stressful, transaction.
Michelle currently resides in the Steele Creek area with her husband, 2 daughters, and 2 dogs. In her spare time, you can find her hanging out with friends and family, dreaming up DIY projects for her and her husband to  complete, baking a sweet dessert, or checking out a new place that has popped up in Charlotte or the surrounding areas.