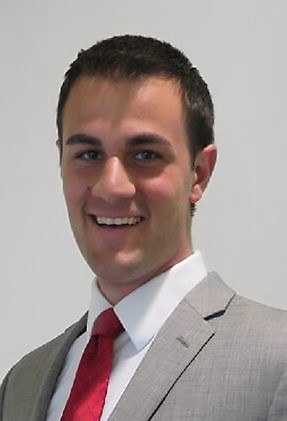 704.927.5479 office
240.832.4597 cell
vCard
Philip Coroneos graduated from Florida State University with a Bachelor of Science degree in Business. Philip's interest in real estate was first peaked while taking a real estate class in college. Philip has a background in insurance sales and banking. …
WHAT MY CLIENTS SAY
Phil has helped my husband and I look at a number of investment properties over the past couple months. We are very pleased with his professionalism and knowledge of not only the process but the possibilities. Two thumbs up in my book!

R. Pesek


Phil was awesome to work with. He is quick to respond when a new house hits the market that you are interested in looking at. He did a great job keeping us in the loop on the negotiation process and making sure the houses we looked at fit our needs. He takes his work as a realtor very serious, which is what everyone needs to look for when it's time to buy a house.

G. Eudy

Philip Coroneos
BIO
Philip Coroneos graduated from Florida State University with a Bachelor of Science degree in Business. Philip's interest in real estate was first peaked while taking a real estate class in college. Philip has a background in insurance sales and banking. After moving to Charlotte, he decided to use the skills he acquired in sales and customer service to pursue real estate.
Philip has always been passionate about helping others. This passion has allowed him to excel in the real estate industry. Another reason Philip began a real estate career was to learn more about real estate investment opportunities. His personal interest in real estate allows him to genuinely help his clients buy, sell and rent out their homes. Philip believes that everyone deserves to live his or her own American dream.
Philip, his wife, and daughter reside in Huntersville. They enjoy strolls around Birkdale and Freedom Park. Philip and his family indulge in the best food Charlotte has to offer in Dilworth, Noda, Southend, Myers Park, and Ballantyne.