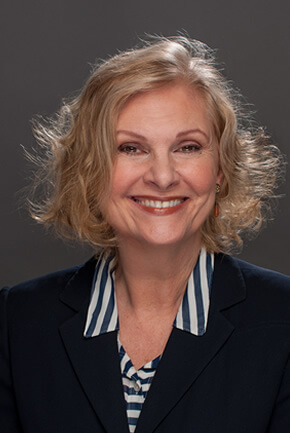 704.927.4435 office
704.363.4413 cell
vCard
Stone specializes in real estate sales and is a Charlotte Native. Possessing vast experience of many real estate transactions and key knowledge of real estate rules and practices, She works diligently with her clients. She offers quality attention to …
WHAT MY CLIENTS SAY
"I cannot tell you how much I am enjoying working with you on this search! Your professionalism, wonderful spirit, and sense of humor are delightful and are making this process so much easier for us. I know we'll find the right house because we have the right agent."

Patti Armes


" I wanted to send an e-mail to highlight the superb service provided by Candy Stone. She truly is an excellent real estate agent that works very hard and effectively for her client. She made the seller's agents look inept. Her care to detail and follow-up made the purchase happen in a relatively short closing cycle and, she was always cheerful and upbeat. When it comes time to sell my property, I will be looking up Cassandra Stone."

Paul Alexander


"As first time home buyers, we thought buying a house would be very complicated and full of hassles. However, Cassandra "Candy" Stone worked with us very closely to take as much of the stress and hassle out of the process as possible. From our first meeting, Candy was prepared with several properties that fit our criteria and was quick to recommend others based on her extensive knowledge of Charlotte. Initially, we were only focused on condominiums and town homes however; she recommended we look at single family homes after learning about our personalities and interests. After showing us several properties, we fell in love with a single family home that met all of our criteria. If it was not for Ms. Stone, we would have never considered the home. During the entire process, Ms. Stone was quick to respond to any question or need we had. If a call needed to be made, she was dialing them that minute. Additionally, her positive and cheerful personality caused us to enjoy the whole experience."




"I wanted to thank you again for all your help with the home purchase. You made it very easy. Hopefully it all works as well with the other guys moving down to Charlotte. I move down for good in about 8 days so I will talk to you soon. Thank again."

Stephen Curran


I can only speak about my agent with My Townhome Realty - Cassandra Stone. "Candy" as I know her. I inherited my mom's home upon her death. Candy came to that home, did a walk through and made good suggestions on what needed to be done before putting it on the market. Candy had wonderful photos made of the home and a brochure she placed inside and outside the home. Whenever she showed the home she would provide me with feedback on what the client liked or did not like. She kept me up to date on what was selling in the area and how much they sold for. When we had an offer on the house, Candy met me late that evening to go over the contract so she could get the contract back to the other Sales Agent by 8:00 a.m. the next day. (when the offer expired). I know she did not get home until after 10:00 p.m. that night. She called me the next morning and said we have a contract. I cannot adequately express how much Candy's help has been throughout this process.



Cassandra Stone
BIO
Stone specializes in real estate sales and is a Charlotte Native. Possessing vast experience of many real estate transactions and key knowledge of real estate rules and practices, She works diligently with her clients. She offers quality attention to her clients' needs and their utmost satisfaction. She has worked for several top real estate firms in both North and South Carolina. ERA, P ete Cline Realty, Lumberton, N C ; Coldwell Banker Professional Realty, Lumberton, N C; Helen Locklear, The Real Estate Exchange, Lumberton, N C; Coldwell Banker O'Shaugnessy Real Estate, Charleston, SC, Prudential Carolina Real Estate, Charleston, SC. Cassandra Candy Stone is very proud to say she has been affiliated with My Townhome, Maison Properties since 2005. She graduated from Myers P ark High School, and cum laude from the University of North Carolina at Pembroke with a B.A. degree in English with concentration in Journalism. Cassandra originally entered real estate studies upon graduation from high school at Myers Park. She was one of the youngest licenses in the state.
Licensed to sell real estate at the age of 17 was a big accomplishment. After college, she worked in broadcast media and communications at many radio and TV stations throughout the South, launching her career in real estate in the 1980's. She is licensed to sell in both states. In addition she is a graduate of Realtor Institute (GRI). This is a mark of a r eal estate profes -sional who has made the commitment to provide a high level of professional services by securing a strong educational foundation.