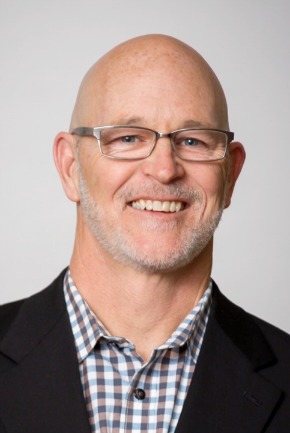 704-927-4468 office
704-606-0888 cell
vCard
Originally from Chicago, John earned his Bachelors Degree from Illinois State University. With a desire to pursue his dream of owning his own business, he started as a runner on the financial floors of Chicago's booming futures industry. He learned …
FAVORITE COMMUNITIES
FAVORITE NEIGHBORHOODS
WHAT MY CLIENTS SAY
John's attention to detail is unsurpassed. He pays close attention to every piece of every transaction, making sure that all parties walk away wanting to do business with him again. As an agent for his clients, he handles issues with integrity and skill, always keeping his client's best interests first and foremost.




When John approached me to ask for an opportunity to compete for Morgan Stanley's business on the CME Group trading floor, it was very evident that he knew how to approach and establish dialogue with a prospective client. He respected my choice, he knew his product, he knew I would recognize his value added...he did not disappoint. John made it difficult NOT to do business with him, often anticipating my client's needs, making my job easier.




I had the pleasure of working with John while at the Chicago Board of Trade. John has integrity and honesty, both of which made him a trusted colleague and friend. I definitely believe those working with John in the real estate industry will have the same experience!




I have known John for over two decades and can highly recommend him. He has always been honest, dependable and fun to work with. What else could you ask for? If you have the opportunity to work with John I am sure you will find it a great experience!



John Hackett
BIO
Originally from Chicago, John earned his Bachelors Degree from Illinois State University. With a desire to pursue his dream of owning his own business, he started as a runner on the financial floors of Chicago's booming futures industry. He learned the business quickly, working his way up the ranks and eventually owning his own brokerage group on the Chicago Board of Trade and Chicago Mercantile Exchange, specializing in short term interest rates.
After retiring from the financial industry in 2010, John and his wife, Lara, a native North Carolinian, moved to NC so Lara could pursue her career goals. Eager to fulfill his competitive drive, superior negotiating skills, and the desire to work with and help others, John turned to Real Estate. He found the perfect firm in the My Real Estate family of companies, working with highly skilled professionals in a collaborative team environment and spanning multiple sectors within the real estate industry.
John lives in South Charlotte and spends his leisure time with his wife and 3 children, coaching and attending youth sports and dance recitals, and hiking with his Rhodesian Ridgeback, Gracie. He is passionate about his Chicago sports teams, music, his church, continued education and personal development.