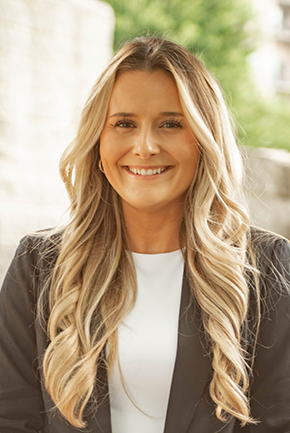 704.749.3574 office
704.806.5258 cell
vCard
Kelcie has spent a majority of her life in The Carolinas. After attending college in Michigan, she was eager to get back to her roots in Charlotte. One of Kelcie's favorite things about living in Charlotte is its small town …
FAVORITE COMMUNITIES
FAVORITE NEIGHBORHOODS
Kelcie Geese
BIO
Kelcie has spent a majority of her life in The Carolinas. After attending college in Michigan, she was eager to get back to her roots in Charlotte. One of Kelcie's favorite things about living in Charlotte is its small town feel with all the amenities of a big city.
She dedicated the first 7 years of her career to the healthcare field fulfilling her passion for helping people. However, she decided to modify her desire for helping patients in the hospital to assisting people in finding their next home. As a proud member of the My Townhome team, Kelcie carries the values of hard work, integrity, and outstanding client service into everything she does.
When Kelcie isn't making homeownership dreams come true for her clients, she enjoys living an active lifestyle. She frequently attends local fitness classes and loves walking the rail trail with her dog, Capri. Kelcie also loves rooting for her Carolina sports teams and attends games often.