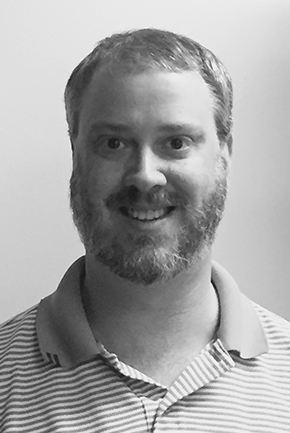 704.927.4439 office
704.562.1067 cell
vCard
Marshall is a Charlotte native who grew up in the Southpark area and attended Selwyn, AG and Myers Park. He then went to the University of North Carolina and graduated on the Dean's list with a degree in Political Science …
FAVORITE COMMUNITIES
FAVORITE NEIGHBORHOODS
WHAT MY CLIENTS SAY
We had an incredible experience working with Marshall Kiser to find, build and purchase our first home. He is an excellent professional and top notch Realtor who was always willing to go the extra mile for us. He worked with us for over two years through changing markets and helped us find the perfect deal in the perfect neighborhood. As our needs changed over this time, Marshall showed us everything from Uptown condos to suburban townhomes. Throughout the process, he was extremely patient and always gave us a balanced set of facts that ultimately allowed us to make the right decision for our needs. During the construction and closing process, Marshall was always at the ready to address our concerns and put out fires. His commitment and expertise put our minds at ease and helped us enjoy the experience of buying our first home. We have confidence in him and look forward to working with Marshall again in the future.

Sean Dennis


Marshall took a unique house that we loved but had its "quirks" and patiently worked to find a buyer that saw the same charm in it that we did. Moreover, he accomplished this during the holiday season at the beginning of the housing crunch and while we were living out of state. Marshall employed unique marketing ideas and was diligent in following up after showings so we could alter our strategy if necessary. This resulted in a closing in March 2008 after just a few months on the market. If we ever buy or sell property in Charlotte in the future we will definitely use him as our agent again.

Noel & Jen McElreath


I worked with Marshall Kiser to purchase my first home and he was excellent to work with throughout the entire process. He was very informative and his knowledge of the Charlotte market helped immensely in locating the type of home I needed in the area that I was interested in. Marshall helped me navigate through a multiple bid situation and I ultimately got the house I wanted at a price I was comfortable with. He was always responsive and willing to go the extra mile to smooth the closing process. His expertise and professionalism made him wonderful to work with and I will rely on Marshall for any future real estate needs.

Debbie Schoolcraft

Marshall Kiser
BIO
Marshall is a Charlotte native who grew up in the Southpark area and attended Selwyn, AG and Myers Park. He then went to the University of North Carolina and graduated on the Dean's list with a degree in Political Science and History. After two years living in Nantucket and two years in Denver for graduate school, Marshall returned to Charlotte and helped launch a small start up company that manufactured and sold product to the local homebuilding industry. Following several years of running the day to day operations and growing the company to multi million dollar annual sales, he sold his stake in the company in 2005 to pursue a career in real estate.
Marshall got his brokers license in 2005 and wanting to concentrate in areas in and around Uptown he joined My Townhome Realty shortly thereafter. He has been at their Uptown office since it opened in May 2006 and has been a multi million dollar producer for several years straight.
As a native Charlottean who has seen it change from a small city to a major metropolitan area, Marshall offers unique insight into the growth trends that drive the real estate market here. Coupled with the experience of transactions of all sorts throughout the Charlotte area, he provides expertise and personal service whether you are looking to buy, sell or rent.