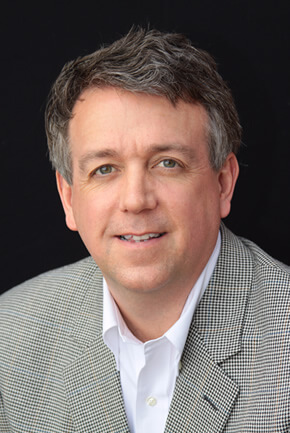 704.927.4446 office
704.578.7600 cell
vCard
Rob Swaringen's value as your real estate agent is packed with experience! He is a long time Charlotte resident, first moving here over 25 years ago. His knowledge of Charlotte real estate growth, shifts and hot spots is virtually unmatched. …
WHAT MY CLIENTS SAY
We have lived in 6 different states, dealt with countless agents and purchased & leased multiple properties both commercial and residential. Rob is the professional you want on your side when you need a real estate professional. He is the most dedicated real estate agent I have met. No matter what the price of the transaction, for every deal he goes above and beyond the level of customer service other agents are willing to give. Not only did he help our out of state transaction feel less daunting of a task, he personally stepped in to help out when we couldn't be present. We will only use and recommend Rob for our future real estate dealings.




We brought Rob in to help sell our condo after it had been on the market from 12 months. He took some time to do research and brought us a great strategy to help price and market the home. The information he provided was much more detailed then the realtor we worked with prior to him. With his knowledge we were able nearly double the showings on our unit and eventually sell.




Rob helped us purchase a town home and was a true professional. The manner in which he conducted business was impressive from placing the offer to closing. His service didn't stop after the transaction either. He was instrumental in providing a wealth of information on appealing the property tax. We can count on Rob and look forward to doing business with him again.




We have been working with Rob Swaringen for over two years; we are fairly new to the area. Our initial impressions of Rob continue to ring true; he is dedicated, conscientious, and reliable. He wraps his professionalism in integrity. In essence, Rob is a pleasure to work with and we are glad to have met him. We plan to continue to seek his expertise.




Rob was fantastic! I had limited time to select a home, and Rob and I viewed 17 houses in 2 days. He had great insight, was knowledgeable about the area, clearly had extensive experience, and was incredibly pleasant to top it all off! During such a stressful situation as buying a home I truly valued his patience, humor, and calm presence. A few months after we had moved into our new home he checked in with us to make sure everything was perfect . . . and he brought home baked Christmas cookies. Incredible!



Rob Swaringen
BIO
Rob Swaringen's value as your real estate agent is packed with experience! He is a long time Charlotte resident, first moving here over 25 years ago. His knowledge of Charlotte real estate growth, shifts and hot spots is virtually unmatched. For the last 5 years, Rob has managed the land development business for a local builder acquiring, rezoning, planning and building some of Charlotte, NC and Charleston, SC most beautiful and "walkable" residential and mixed use communities.
The combination of his experience with MyTownhome's and Maison's market presence will provide you with the best real estate support available anywhere. Rob's real estate focus is Charlotte's Inner Ring neighborhoods in the East Boulevard & Moorehead Avenue corridor – including Dilworth, Myers Park, Uptown and South End. This area of town has a wide range of real estate from entry level single family homes to high-end, high- rise condominiums and everything in between.
This region has consistently been a property value growth area with older homes being renovated and new developments replacing dated or underutilized real estate. There is also a robust, thriving office, commercial and retail market tucked in and around residential neighborhoods creating a very convenient, walkable and friendly environment.
Rob graduated from North Carolina State University as a Mechanical Engineer and has continually pursued additional education. He has a Six Sigma Green Belt, is a Registered Professional Engineer, has taken additional Customer Service, Quality and Land Development courses as well as pursuing his MBA.