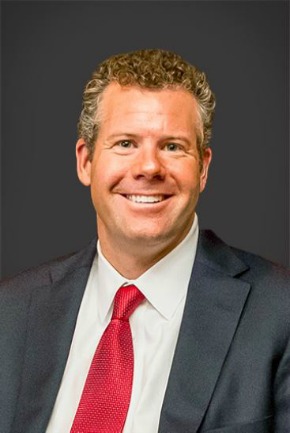 704.927.4431 office
704.968.0324 cell
vCard
T.J. Larsen graduated from Hampden-Sydney College in Virginia with a double major in History and French. Larsen set off in search of a career where he could fulfill his love of the creative with a passion for sales and business. …
FAVORITE COMMUNITIES
FAVORITE NEIGHBORHOODS
WHAT MY CLIENTS SAY
Throughout my nearly 15 year real estate development career with many up and down cycles, I have worked with a lot of different real estate brokers. None have given me the service, attention, expertise, and performance that TJ has offered. Not everything he tells me is what I want to hear, but it is almost always spot-on accurate.

Tim Crawford, Developer
Citiline Resortline

As a 1st time homebuyer, I couldn't have picked a better real estate agent to work with than TJ. I knew very little about the whole process but TJ explained each step along the way. TJ's knowledge and professionalism made me feel comfortable and confident in my decision to work with him. I had an unusual experience getting financing due to the property I chose, which TJ warned me very early in the process could happen. Fortunately for me, TJ was there the whole time to help guide me through it and it was a valuable learning experience. Although it took some time, I did eventually close and I am extremely happy. I highly recommend TJ to anybody interested in buying a home.

Brad Donnelly
First Time Homebuyer

TJ Larsen is the consummate professional. He knows his business and the Charlotte community, and he makes it his business to understand his client. He listens to overtly stated needs and seeks out the nuances with finesse. TJ is a master of the details, provides key contacts in the community throughout a major move, is a trusted representative through the closing process, and follows up with his clients as they adjust into the community. Any successful business deal is built upon people, which requires trust and performance. I would highly recommend TJ Larsen to anyone seeking a responsive, trusted real estate agent with integrity and commitment to a client's best interests.

Cynthia Mills, CAE, CMC
President & CEO, Carolinas AGC

TJ Larsen is very reliable and knowledgeable when it comes to the Charlotte Real Estate Market. TJ is committed to serving the best interest of his clients. Through excellent communication and attention to details, he is able to meet customer expectations. TJ is easy to talk to and understands what is in the buyer and sellers best interest. I would highly recommend him as one of the best realtor's in this city.

Philip Chandler, SVP
Paragon Commercial Bank

TJ Larsen and his staff were a dream to work with from the search to the settlement table. I discovered TJ on a friend's recommendation. My wife and I knew the basics of Uptown, but with TJ's assistance, we were guided and educated to our purchase, without the typical frustrations that I've experienced in other transactions. TJ's follow through was remarkable. Even after the sale, TJ never changed and continued to handle the post closing challenges. I highly recommend TJ and MyTownhome.com.

Bruce A. Silver, President/CEO
Racing Electronics

Our experience with TJ was and has been the best we've had when it comes to buying and selling property. It is no surprise he is a top producer in Charlotte based on his extensive network, marketing capabilities, market knowledge, negotiating prowess and the support team. TJ is a very transparent and open communicator with full focus on us and our buying/selling needs. The team that supports TJ is top notch and they are equally skilled in their roles and quick to respond (calls, txt, email). If you are thinking of buying or selling a home in the Charlotte market, you should only look to one partner - TJ.

Eric Clemens
TJ listed and sold my home

TJ did a fantastic job listing and finding suitable buyers ... he was extremely easy to work with including but not limited to being very attentive, responsive, diligent, thorough, and ethical. I would highly recommend TJ Larsen for anyone looking to take a positive next step in real estate whether they be a buyer, seller, developer, builder, etc.

Kyle diPretoro
TJ listed and sold my home
TJ Larsen Jr.
BIO
T.J. Larsen graduated from Hampden-Sydney College in Virginia with a double major in History and French. Larsen set off in search of a career where he could fulfill his love of the creative with a passion for sales and business. He first sought out opportunities with ad agencies as well as sales organizations.
In 1998 Larsen satisfied both of his passions when he set his sights on a career in Real Estate. Larsen's first position in real estate was at the local Charlotte firm Helen Adams Realty. While at Helen Adams Larsen was educated in new construction sales. Within a year Larsen was offered an opportunity to join the newly founded Boulevard Sales Group. Founded by developer Chris Branch, the Blvd Sales Group was charged with the sales and marketing of 6 communities totaling approximately 400 multi-family homes. Larsen saw a need for a brokerage service provider that specialized in the sales of multi-family housing.
In search of ways to expand his market and bring his multi-family sales expertise to the general brokerage community Larsen founded My Townhome Realty on February 3rd 2000. My Townhome Realty would allow Larsen to expand his market to the general brokerage community representing not only developers but buyers and sellers of individual properties. This diversity and specialization served Larsen well. Larsen has grown My Townhome Realty from a single office location to three offices serving both North and South Carolina. My Townhome benefits from an expanding staff and body of professional agents.
Since founding My Townhome Realty, Larsen has gone on to found Maison Properties in 2003. Maison offers brokerage representation to buyers and sellers of single family homes. In 2007, he founded My Home Leasing, a full service property management firm offering tenant and landlord representation. Larsen's responsibilities at My Townhome include new and veteran agent training, sales coaching, marketing and business development. He has never left his true passion of real estate sales and continues to take on new clients representing buyers, sellers and developers.